Insight Contact Management is a Powerful yet Intuitive Multi-User Contact Manager. Quick search to look-up your Contacts. Customize the fields you track and display. Virtually any fields can be Listed, Sorted or Searched. Organize your Contacts into Hierarchical Groups (which can be used as Email Distribution Lists). Works with any MAPI Email Program (non-web based email) and supports International Phone Numbers and Addresses!

Every Contact has unlimited Phone Numbers, Email and Mailing Addresses. Customize the label for each and add Other Information (like Voice Menu selections, Office Hours, and Directions). Add Links to WEB PAGES, Scanned Images and other Documents. Also has Unlimited Notes, and Date Reminders for Important Birthdays and other Dates. VIEW an ONLINE MAP to any Address, or OPEN the WEB PAGE, Scanned Image or Document Link with just a click!

The "Contacts Explorer"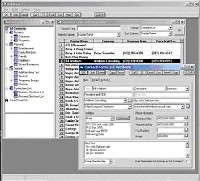 allows all of your contacts to be organized into your own groups and sub-groups (such as Business, Customers, Prospects, Restaurants, etc..). Both the groups and the contacts in them are in plain view in a unique hierarchical layout, well organized and easy to find! You can even create temporary groups to keep track of people on a project or those you invite to a weekend barbeque! Just delete the group when you longer need it (the contact records will still be there). The groups can also be used as an email distribution list or for a mail merge – great for keeping in touch with any group of people.

"Activity Tracking" (PRO Version Only) tracks all of your correspondence to any contact and allows you to mark them for follow-up.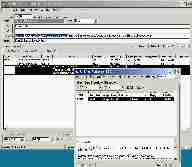 Perfect for people making sales calls, sending quotes, contacting prospects or just keeping in touch with previous contacts. No more cumbersome notes, cross references or looking thru old contacts to see who you need to call - Insight Contact Management will do it for you automatically!

Insight Contact Management is so easy to use, it is a great Personal Information Manager for business or personal use.

For more information on the features of this software please click here.


System Requirements:
Windows - all versions including Windows 10 (32 & 64bit)
25MB of free hard drive space


__________________________________________________